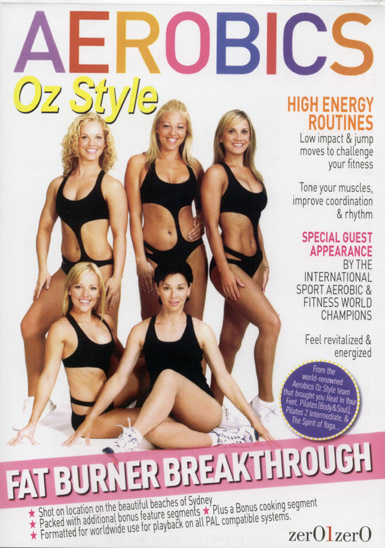 Fat Burner Breakthrough
$14.99
Fat Burner Breakthrough - DVD
Level: High Energy
Duration: 60 minutes
Classification: [G] General Public
Routine: Fat Burner Breakthrough' is a follow-up to our best selling Fat Burner video. Produced by popular demand, Aerobics Oz Style's most experienced instructor, June Jones, leads you through a new series of high energy routines.
Special guest appearance by the International Sport Aerobic and Fitness World Champions!
With the DVD, there are also included extra bonus features.
Aerobics Team:
June Jones
Mia Baker
Kelly Piper
Jackie Green
Karen Lake