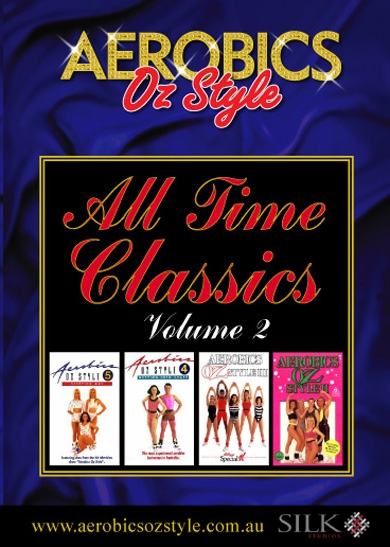 All Time Classics Volume 2
$14.99
All Time Classics Volume 2 - DVD

Level: All Levels - Various
Routine: Compilation DVD
Duration: 240 minutes
Classification: [G] General Public
The Aerobics Oz Style All Time Classics Volume 2 contains 4 hours of our very best original workouts, now on one DVD.
Volume 2 contains the classic titles originally on VHS:
Stepping Out; Getting into Shape; Total Body Workout and Cardiovascular Workout.
Led by experienced instructors who offer safe and enjoyable workouts, contributing to a great healthy lifestyle.